Thank you for stopping by on my website! I am so grateful for your time and appreciate the kindness to invest in reading and exploring all that I have built through the grace of God that this space has to offer. Personally, I am excited that you are on this particular page! This is the page that I get to introduce my guests, readers, visitors, and listening audience to the friend that we have in Jesus Christ, my Lord and Savior. That is one of my heart's favorite things to do!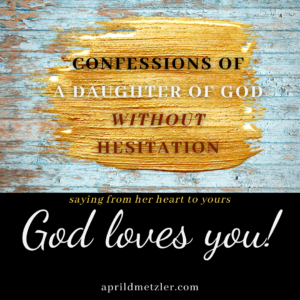 My Confession
I've been a lost sinner for a lot of my life. I've done some things… well…. LOTS of things that I ended up learning some very hard lessons from, to say the least. The roads I have chosen to travel down have not been the wisest, the kindest, and definitely not the right-est ones that I could have chosen to take. They are, for lack of a better word, simply bad roads that I would have probably been just fine-and-dandy if I had chosen NOT to take them. Yet, I chose them. There they are – old paths blazed down the wrong trails… Yes, dear heart, I've had a number of bad roads I've traveled down. 
Now, I don't mean to start off this Meet Jesus invite with a tiny measure of hope or only little light shining in. That is not the intent. The intent is to speak truth. Whether I slowly peel off the duct tape or rip it off quickly, it still stands – that tape, my friend, must be removed. Things that bind us always do, don't they? Otherwise, we are left confined and weighed down by chains that only stand to suffocate us in our days.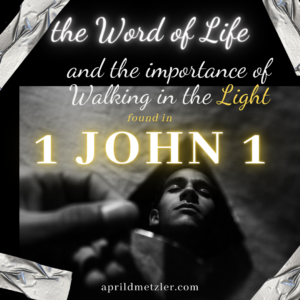 After all the work that I have allowed God to do in and through me, I can assure you that I don't intend on ever being chained up again by the confinement found in the nature of sin and flesh. Hallelujah And AMEN! Through the grace of God, I don't have to.
You see, I'm here to share with you my truth. I am here to tell you that from my account in my lifetime I can attest that I have been set free from all of that! The only chain that I am bound to is the metaphorical one that Paul mentions in his letter written to the church at Ephesus. There is a bond of commitment that I have chosen – and in so doing, choose to spread the Glory of God to the masses. I choose to spread the Gospel in this ministry of reconciliation all children of God are called to walk in. Yep! Jesus is, after all, the Lord I have chose to lead, guide, and direct the steps down the straight path that He sets before me in this here-one-minute-gone-the-next life…in addition to being my Savior from all this world had to offer.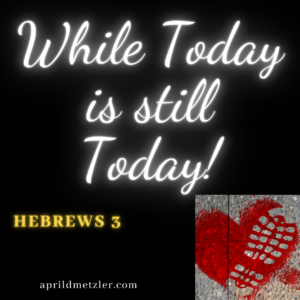 We only have today, dear heart. So, while today is still today, I choose to encourage you to Meet Jesus and Get to know the Father through the Holy Spirit's counsel as you dive into the Word of God. There is truth that you have not known that can be found in time invested with the Lord in submission before the throne. Truth that won't make sense until you start stepping – stepping out of the old and into the new. I encourage you to get to steppin' on that narrow road that not many take. There is so very much freedom, even beyond comprehension, that exists on the other side of that confession. Ya know… the one that cries out in the darkness, in the middle of the broken-heartedness, at the end of the rope, when all other tries have been tried… and all other ways have been strived after to no avail… that same confession that only comes when you have come to the end of yourself….There is freedom found on the other side of that confession. Yes, indeed.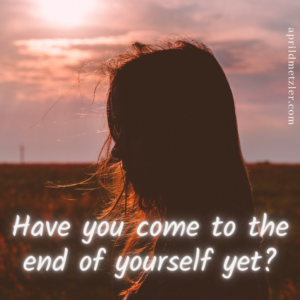 It ain't worth it, brother. It ain't worth it, sister. No, dear heart – whatever you have heard before… I am tellin' ya.. it ain't worth it! Even Peter was asked after sharing his own confession to Jesus Christ, "For what does it profit a man to gain the whole world, and forfeit his soul? For what will a man give in exchange for his soul?"
One thing I know about this subject is this: After testing all those many doors, I found out that the world inevitably had nothing of true value, dear heart. I thank God, for I have been made free and whole – In Jesus Christ, I am a new creature; the old things passed away. Yes, indeed! New things have come! He is risen! Jesus died on that old rugged cross for this heart of mine to know Him in the fullness He intended me to know Him – not in the limited context of a sinful heart – separated too far to speak of Him as even an acquaintance! It never has been in me that I have known or done anything though. I give all the glory and honor to this to Him. Not of myself or of any works I've done. He had already determined to give this Gift of His love long before I was ever born!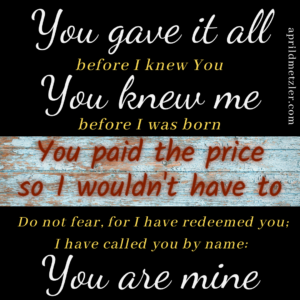 I also know this: I am no longer a lost sinner – I have been found in Jesus Christ. Learning all this has taken a bit of time, I must admit. Yet, to get to where I am now… I wouldn't trade it for a thing! Although it is just a fraction of glimpse of an understanding of the fullness of God – this knowledge I have found in this walk… I wouldn't choose anything else! In this pursuit of God that I am daily choosing… this pursuit of returning the love He has so graciously given to me, as His child… I have found the real me. I have found the me I was created to be. I am in the process of making HIS STORY, My Story. It is not only, who I am in Jesus Christ, but also, Whose I am in Jesus Christ that I have found. And I am here to say this: Nothing compares, dear heart! Nothing compares. 
Speaking of – here's a couple of renditions of Third Day's song Nothing Compares – used on a ministry group's video titled, The Passion, & here is the Music Album Playlist from their Come Together Album in 2001. I have enjoyed their music for quite some time in my walk – back in the day when they first hit the mainstream. Yep, yep. I encourage you to check out music like theirs, mine, and other praise and worship focused musicians, songwriters, and singers. Do this for the next year and see what a difference putting only good in does for you, dear heart. I can attest to being a witness that it will change your life! It's all about what you invest to put in. Partner that with the Word of God, led by the Holy Spirit and BAM! Folks better watch out! They won't even recognize you anymore! 
I, personally, am pursuing God in all that I do as I work diligently and intentionally unto His name for His glory now. My heart desires to walk the walk mentioned in that very same letter to the church at Ephesus earlier in the pages of writing in the knowledge and wisdom that God has given me, so far. Found here: Ephesians 4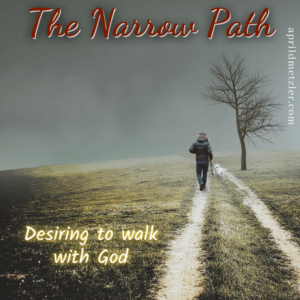 I encourage you to call on the name of Jesus today and find out what that looks like in action, dear heart. 
A Prayer of Surrender
This prayer includes an invitation to make Jesus your Lord and Savior. It also includes scripturally-founded promises and truths that you can pray in Your new walk with the Lord. God bless you and yours and know that God loves you!
"I need You, God! I can't do this without You, Father. I'm undone. I can't do this on my own and I don't desire to do this on my own any longer. God, forgive me for this life I have led. I am a sinner with a desperate need and heart-changing desire for Your mercy, forgiveness, and grace. You've always been there. Thank You for always being there – regardless of what I have chosen… regardless of the mistakes I've chosen. Thank You for knowing me even before I was born and still calling me Yours! Thank You for redeeming me even though I don't deserve Your redemption and I can't do anything to earn Your redemption. You still give it, God, through Your only begotten Son, Jesus Christ, who paid this costly price at the cross when He gave His life for mine and that of the whole world. Yes, He did. I believe He did! I confess my sins before You. I ask for and seek Your forgiveness. Come into my life and teach me what all this means. Be to me a Loving Father. Create in me a new heart that desires that which You desire. Renew my mind, cleanse me of this old life. I don't want it anymore. I believe in You. I believe You are the One, truth I've been searching for – the One, true God. I believe that Jesus Christ is Your Son. I believe that He came and walk this earth and died for the sins of this world. I believe He conquered the grave and was victorious over the chains of death and sin. He lives! Jesus lives! I believe that You, God, lifted Him up to be seated with You in heavenly places at Your right hand. Teach me what it means to put on this new self, to be a new creature in Jesus Christ. Send to me mentors that know You well, Father, so that I may find the sound counsel I need to attain to more knowledge and wisdom of You. Provide me with all that I need to walk in this walk You set before me. Send to this soul of mine the Holy Spirit to partner with and learn from. Be My provider that I have heard about from others. Be the Helper in my time of need. The Shelter from the storms that come. Show me what it means when they say, "the Joy of the Lord is my strength". Instruct me in Your truths so that I may abide in You and You in me. Graft me in to the branches of Your Vine. Draw my heart and mind and body and soul toward Your Light into Your way. Search me God, know my heart, try me and know my anxious thoughts, and see if there be any hurtful way in me and lead me into Your everlasting way, God. Expose the darkness that surrounds me and that may be rooted in me and show it for exactly what it is. Show me how to be transformed into Your image. Teach me what it means to claim this authority that is given to me, as a child of Yours, according to the power given to Jesus Christ. What does it mean to be seated with Him in heavenly places, Father? I don't know, but I desire to know! I ask for wisdom.
I ask that You give me a spirit of wisdom and of revelation in the knowledge of You. I pray that the eyes of my heart may be enlightened, so that I will know what is the hope of Your calling, what are the riches of the glory of Your inheritance in the saints, and what is the boundless greatness of Your power toward us who believe. These are in accordance with the working of the strength of Your might which You brought about in Christ, when You raised Jesus from the dead and seated Him at Your right hand in the heavenly places, far above all rule and authority and power and dominion, and every name that is named, not only in this age but also in the one to come. And You put all things in subjection under Jesus' feet, and made Him head over all things to the church, which is His body, the fullness of Him who fills all in all. I accept Jesus as my Lord and Savior and invite You into my life from this day forward, Father. In the name of Jesus, I pray these things. Amen."