Welcome to the Dive Deeper Recap Challenge for the Verse of the Day 2021 Movement! Why do I call it a Movement? Well, because I hope that – through providing a daily verse – that hearts will be moved closer to God and the knowledge of Him. You can find these daily verses on all my social media platforms (FB, IG, Pinterest, & Twitter) If you would like to donate to my ministry efforts, you can visit my About Page here and click the donate button. Every little bit matters!
Scripture verses are tools to apply to our daily walk. We are called to write them on the tablet of our heart. We can stand firmly on these Promises and Truths found in the living Word of God!
I will be sharing a daily verse for studying, meditating, reflection, praying, journaling, daily application and good ole fashioned encouragement for your heart in the truth of God's Word and His great love for you!
I pray this new resource blesses your heart! That's 365 verses to utilize in your walk with God throughout the entire new year! ARE YOU READY!?!? GET READY FOR THE RECAP!
THE VOTD DIVE DEEPER RECAP CHALLENGE #2
As this year goes along, you will be able to visit my blog category titled, "Reflection", where I will be providing reflection questions and challenges for verses that have been released, so far. Below are 9 verses to dive deep into His Word with.
#1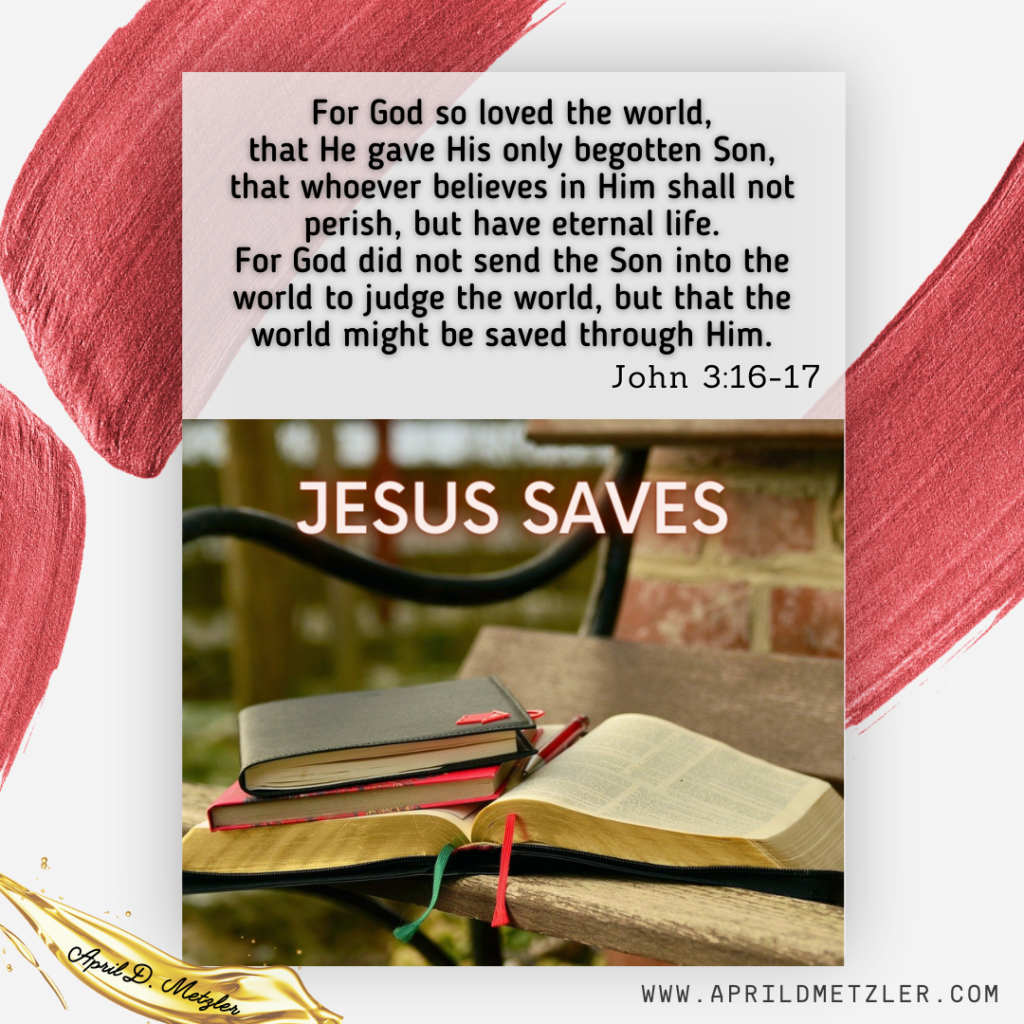 For God so loved the world, that He gave His only begotten Son, that whoever believes in Him shall not perish, but have eternal life. For God did not send the Son into the world to judge the world, but that the world might be saved through Him.
Reflection Questions
Do you have times in your life that you have felt like you were being judged by Jesus or God?
Have you ever felt like other people were judging you?
Have you made snap judgements about others before getting the whole story?
Challenge
Practice this month being slow to speak and quick to capture thoughts that enter your mind about other people and about yourself. Then, invest time to Meditate on this phrase: God did not send the Son into the world to judge the world, but that the world might be saved through Him.
#2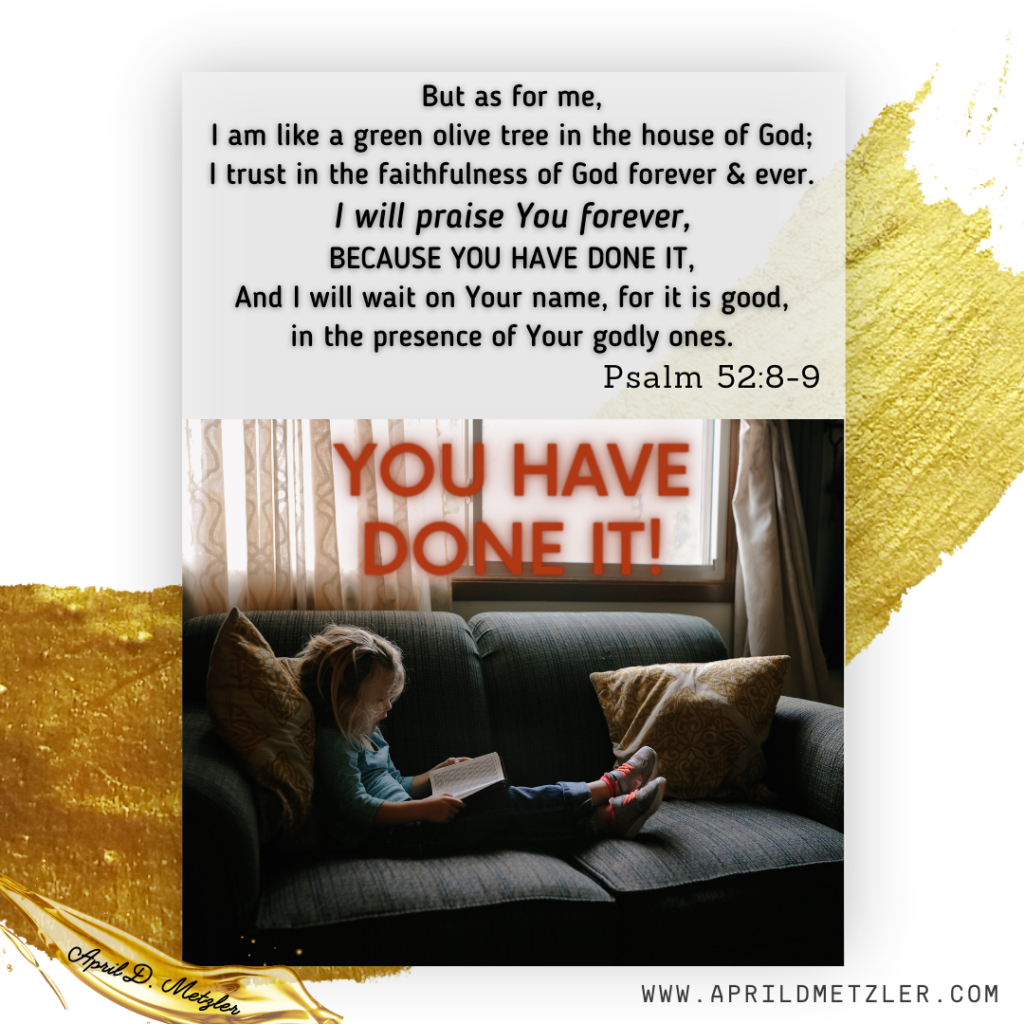 But as for me, I am like a green olive tree in the house of God;
I trust in the lovingkindness of God forever and ever.
I will give You thanks forever, because You have done it,
And I will wait on Your name, for it is good, in the presence of Your godly ones.
Reflection Questions
The phrase A green olive tree prompts the question – are there areas of your walk with God that you still feel green or a newbie at?
How difficult is it for you in new-to-you seasons to trust God and take that first step, on a scale of 1 to 10, 1 being the least difficult.
Have you reminded your heart lately that God is not confined or limited by TIME?
Challenge
Write it down – make it plain. We find this instruction in Habakkuk – Today invest some time in writing down 2-3 things you are waiting on the Lord for. Then, write out a plan of what you will invest time doing… IN the waiting.
#3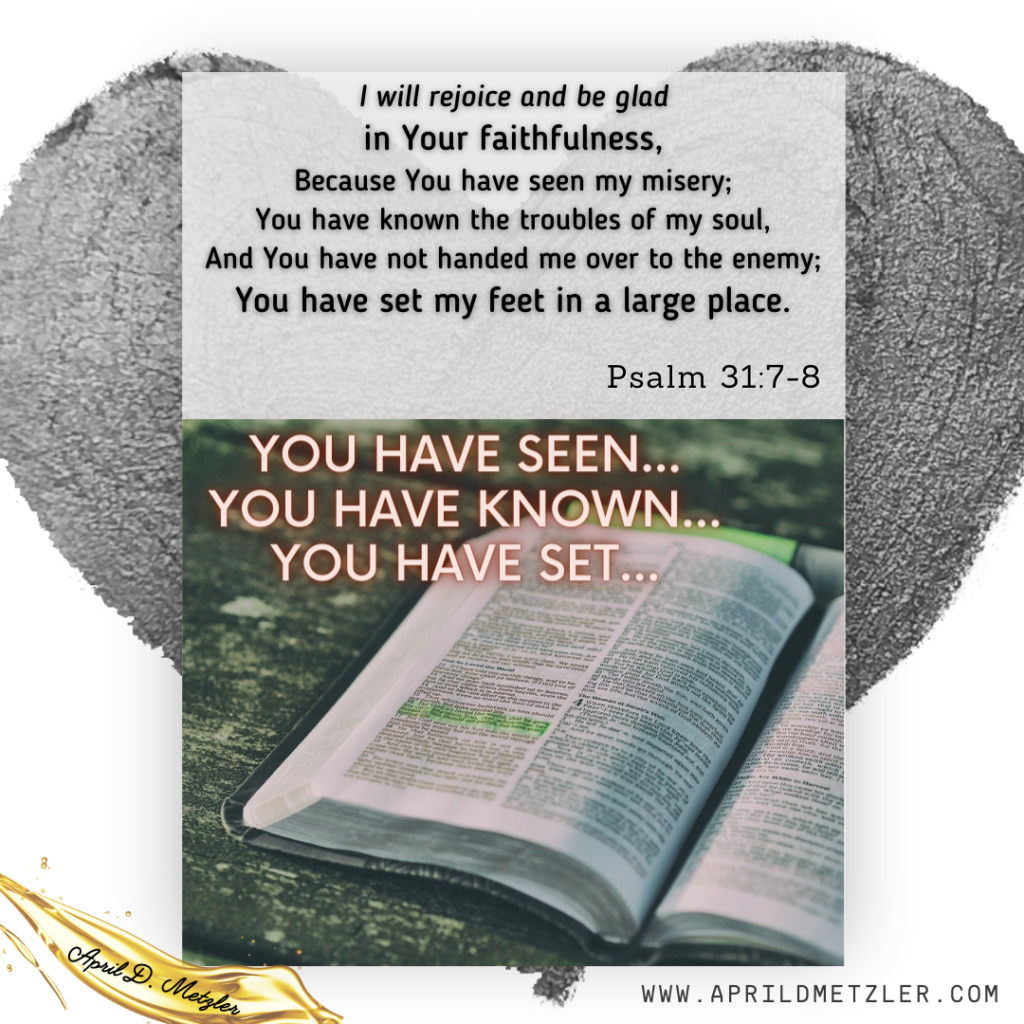 I will rejoice and be glad in Your lovingkindness, because You have seen my affliction; You have known the troubles of my soul, and You have not given me over into the hand of the enemy; You have set my feet in a large place.
Reflection Questions
Is your soul troubled in this season?
Have you reminded God of His promises in the trouble?
In considering the last few times you were in heavy troubles, how many ways did God make a way when you thought there was no way through?
Challenge
It is time to praise Him for all He has already done in your life – through the troubles, through the attacks, through the loss, through heartaches… through it all. Invest time to write down 10 or more Thank You statements for His provision of a way, where there seemed to be no way at the time & Praise Him for it!
#4
You shall not make for yourselves idols, nor shall you set up for yourselves an image or a sacred pillar, nor shall you place a figured stone in your land to bow down to it; for I am the Lord your God.
Reflection Questions
What is your definition of an idol?
What is the biblical definition of an idol or making for yourself an idol?
How many things do you bow down to in a week, i.e. What consumes your time?
When considering your daily time investment, How much do you allocate to God and His priorities?
Challenge
Using 2 columns on a piece of paper – Write out a

Top 15 Things I Do

list of your week based on the time you invest in each thing. Then research and write out a

Priority Order of God

list to compare it to based on Biblical scriptures you find, 1 being the top priority through the lens of the Bible.
#5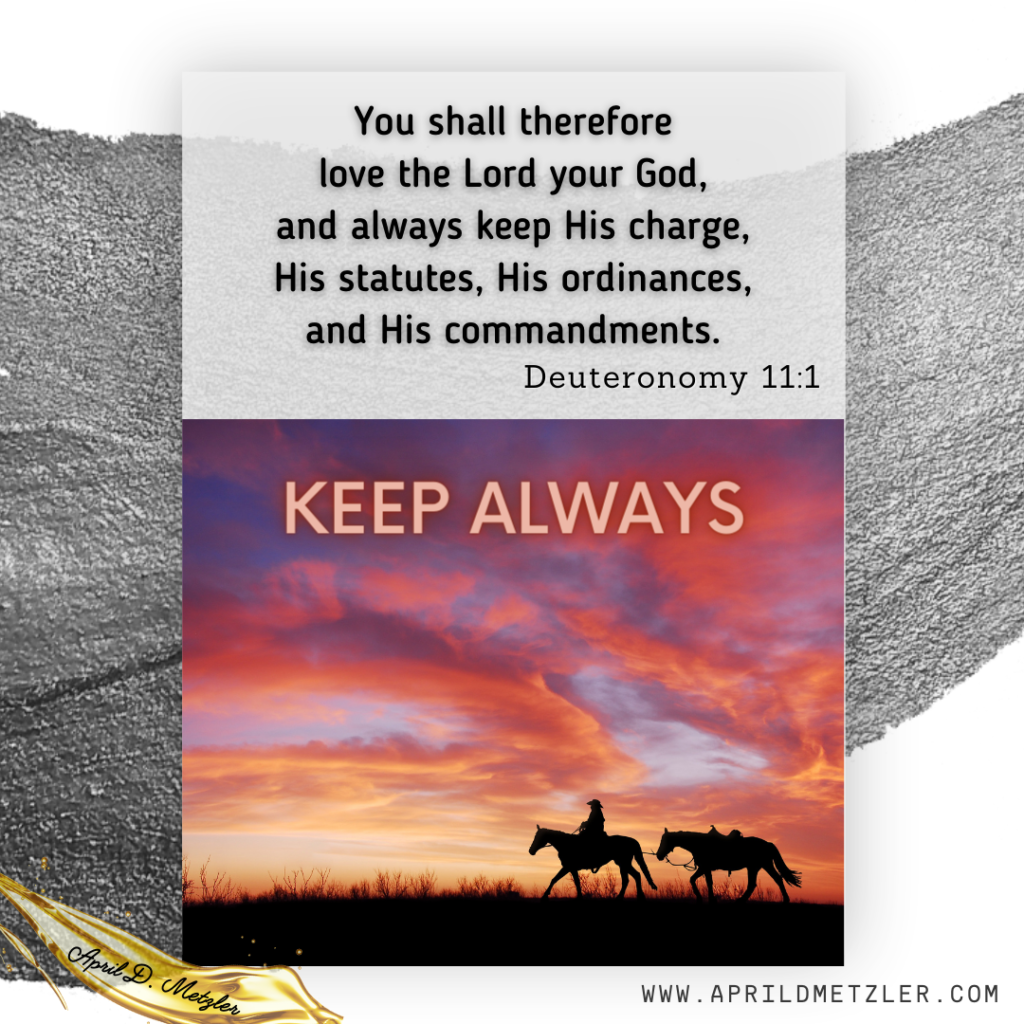 You shall therefore love the Lord your God, and always keep His charge, His statutes, His ordinances, and His commandments.
Reflection Questions
If you had to write out a 3-4 part definition for a dictionary company of what

loving the Lord your God

means, what would your definition be?
When you hear or read the word ALWAYS, what goes through your mind and how does that impact your heart?
Have you accepted Jesus Christ as your Savior AND Lord?
How often do you intentionally choose to submit before the Lord?
Challenge
Research 5 commandments besides the 10 commandments that God has given in His Word and practice intentionally applying one in each day for the next 5 days.
#6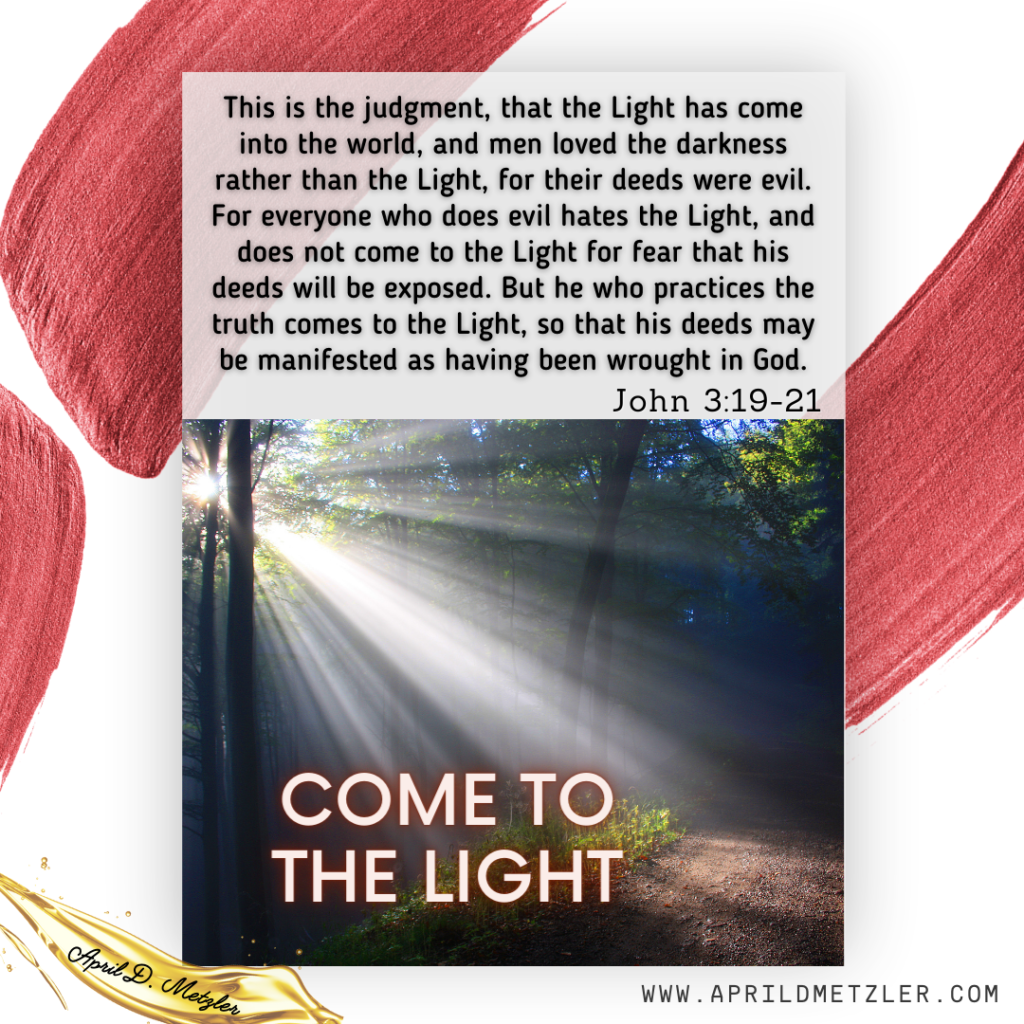 This is the judgment, that the Light has come into the world, and men loved the darkness rather than the Light, for their deeds were evil. For everyone who does evil hates the Light, and does not come to the Light for fear that his deeds will be exposed. But he who practices the truth comes to the Light, so that his deeds may be manifested as having been wrought in God.
Reflection Questions
On a scale of 1-10, 1 being the least, how well do you know what is evil as it is listed in the Bible?
In a typical weekly routine for you, what are some things that you "practice" doing daily?
Before you make a choice, do you weigh the pros and cons? How about before you speak… or before you choose to entertain thoughts?
Challenge
Find 3 scriptures that define what is evil/wicked. Find 4 scriptures that define what is good/profitable for the heart of man to learn, practice, and think upon. THEN do some serious, intentionally real, honest self-evaluation on what things you can remove & what to replace them with as the Bible states.
#7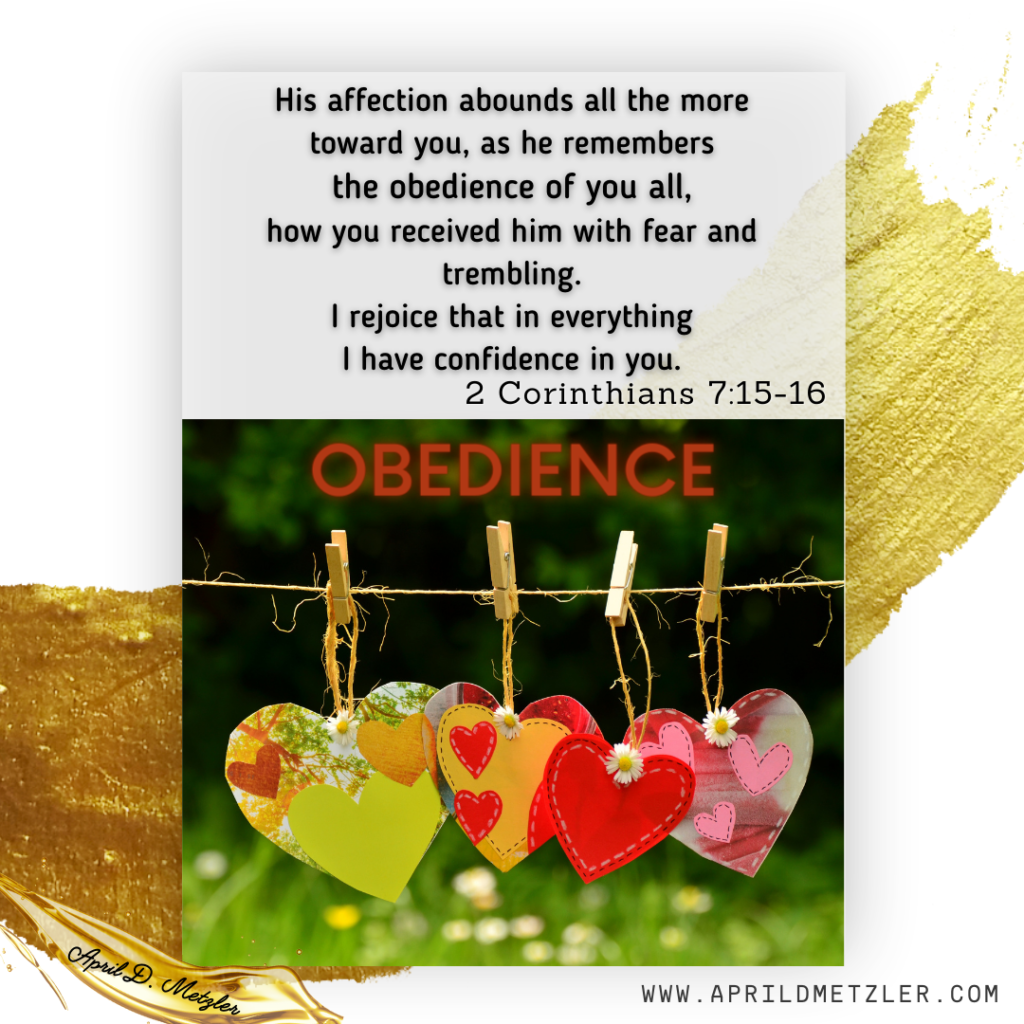 His affection abounds all the more toward you, as he remembers the obedience of you all, how you received him with fear and trembling. I rejoice that in everything I have confidence in you.
Reflection Questions
How often do you sit still to listen to hear God's voice in a week?
Do you know how to test the fruit that someone is producing?
Do you know how to test your own fruit that you produce?
Challenge
EXAMINE: In this passage we find the joyful response of a teacher toward students of the Faith for the results of the time invested in sharing the Gospel with them. Invest some time to meditate on the victories in your life – think about them throughout the week and remind your heart of how far you have come and what you have overcome through the power of Jesus Christ.
#8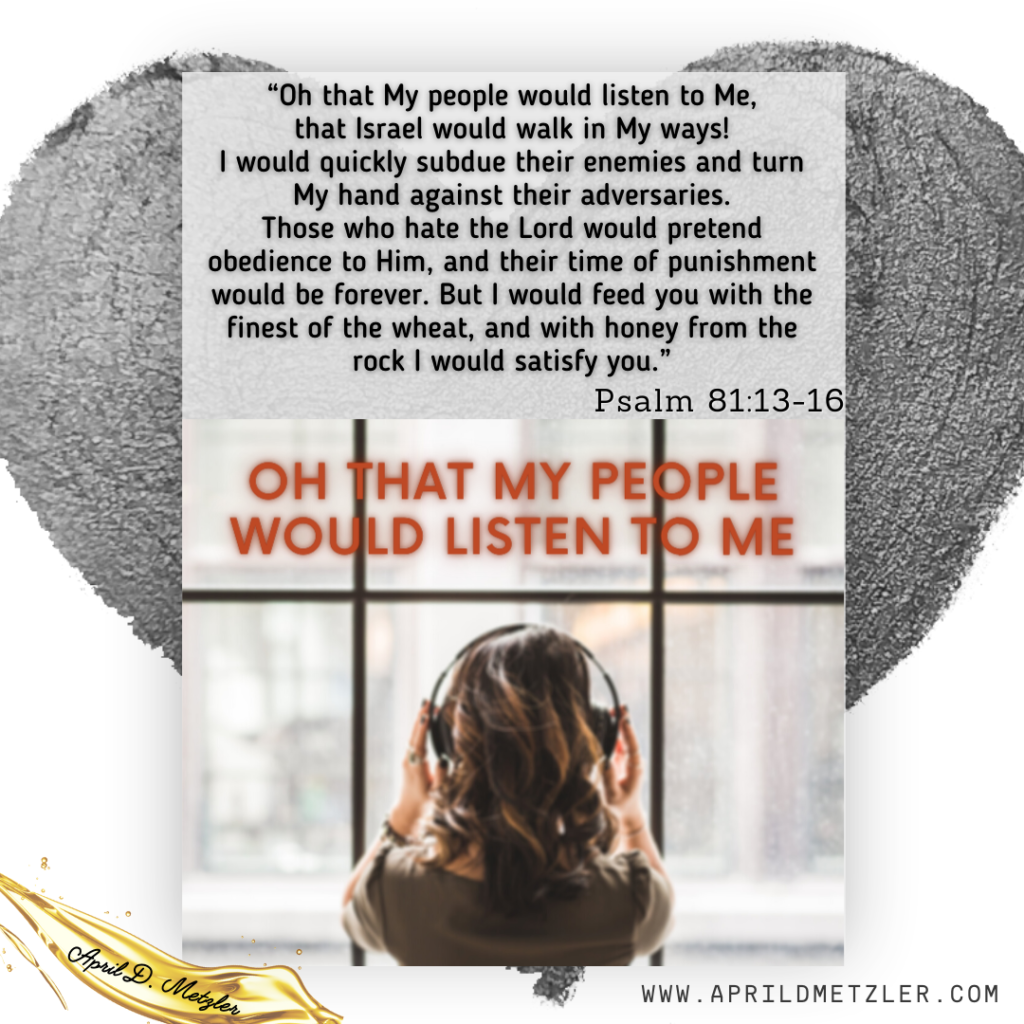 "Oh that My people would listen to Me, that Israel would walk in My ways! I would quickly subdue their enemies and turn My hand against their adversaries. Those who hate the Lord would pretend obedience to Him, and their time of punishment would be forever. But I would feed you with the finest of the wheat, and with honey from the rock I would satisfy you."
Reflection Questions
Are you satisfied?
What does existing in a state of satisfaction look like to you?
How do you measure success?
Challenge
A greater reward awaits you in heaven. Name 5 different biblical rewards that you can find in the Word that are promises that we receive as a result of obedience and following His ways. THEN practice reminding yourself of those this week to reset your focus to the eternal versus the temporal.
#9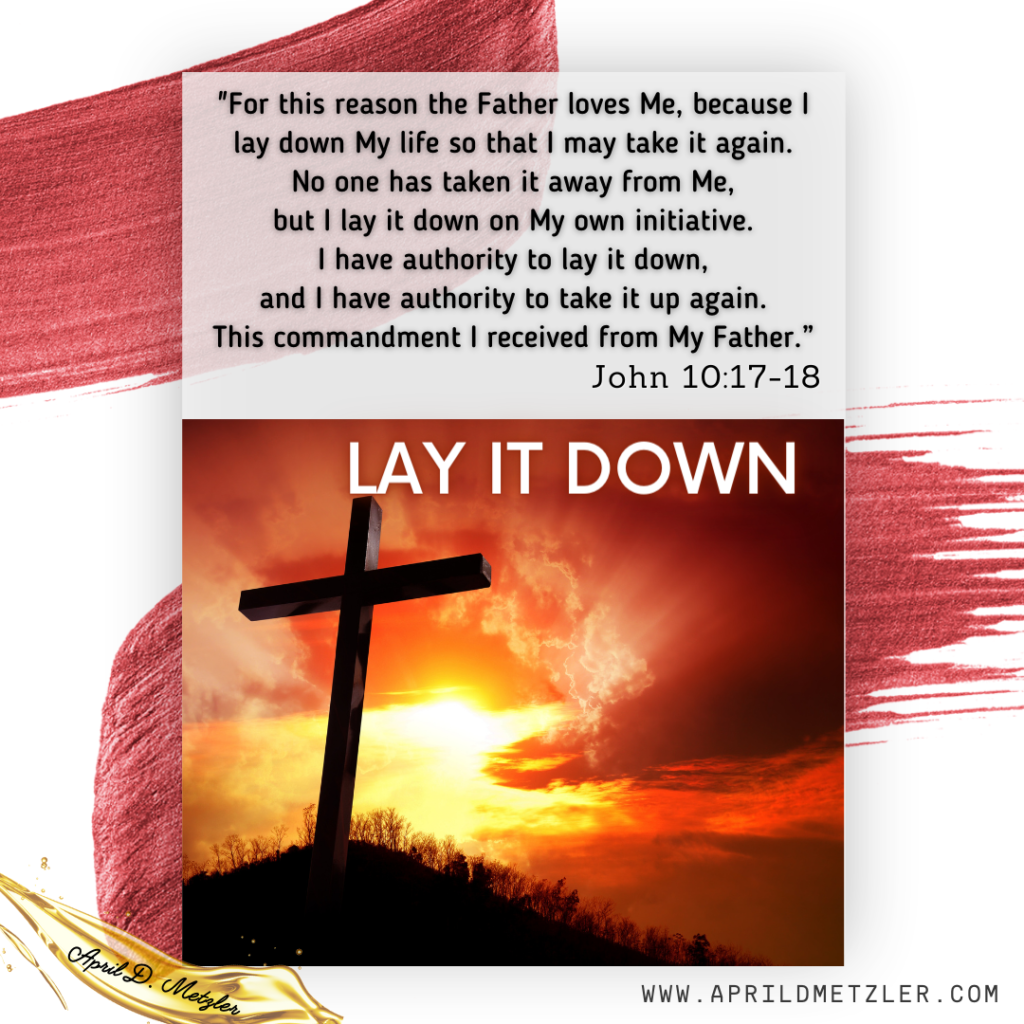 For this reason the Father loves Me, because I lay down My life so that I may take it again. No one has taken it away from Me, but I lay it down on My own initiative. I have authority to lay it down, and I have authority to take it up again. This commandment I received from My Father.
Reflection Questions
How many times this last week have you done something kind for someone else close to you without any expectations of a return on investment?
Do you know how to take initiative in mending and tending to relationships?
In what ways have you invested spiritually in people around you?
Do you speak the name of Jesus Christ, talk about God, or share about the Holy Spirit to others throughout the course of your day?
Challenge
Share the Gospel with people! We are only given THIS DAY. We are not promised tomorrow. In the next 5 days, God willing He gifts you them all, make it a point to tell 2-3 people in each day about the scriptures you are studying, about Jesus Christ, about God, and/or about the Holy Spirit.
---
---